Efektivitas SNEDDS Kombinasi Fraksi Etil Asetat Daun Cengkodok (Melasthoma malabathricum)-Antibiotik terhadap Bakteri Hasil Isolat dari Pasien Ulkus Diabetik
Keywords:
Nanospray, SNEDDS, fraction of cengkodok leaves, antibiotic, and diabetic ulcer
Abstract
Diabetic ulcer is a condition where there are neurological abnormalities and peripheral arterial vascular disease that causes infection, ulceration, and/or damage to the deepest skin tissue on the feet of people with diabetes mellitus (DM). The long duration of wound healing is due to the wrong use of antibiotics for a long time, and bacteria tend to become resistant to antibiotics. Antimicrobial compound fraction of cengkodok combined with gentamicin and ciprofloxacin antibiotics for prevention and reduction of antibiotic resistance in the cause of diabetic ulcers. The drug preparation is in the form of self nanoemulsifiying drug delivery system (SNEDDS), which is the optimum combination of cengkodok leaf fraction with gentamicin and ciprofloxacin antibiotics. The use of SNEDDS in this study is because the SNEDDS made from nanoemulsion formulations has small particle size, large surface absorption, and good dispersion, so that it can be evenly dispersed on the skin and penetrates the skin layer. This study aims to determine the effectiveness of the formulation cengkodok leaf fraction with gentamicin and ciprofloxacin antibiotics against B. cereus and S. aureususing the SNEDDS drug delivery system. The test uses the spotless diffusion method without using paper discs. The results showed that the combination of cengkodok leaf fraction with gentamicin and ciprofloxacin antibiotics had better activity against B. cereus and S. aureus than cengkodok leaf fraction, gentamicin and ciprofloxacin only.
References
Abidin K. Faktor Penghambat Proses Proliferasi Luka Diabetic Foot Ulcer pada Pasien Diabetes Mellitus Tipe II di Klinik Kitamura Pontianak. J ProNers 2013;1(1).
Purwanti LE, S M. Faktor Risiko Komplikasi Kronis (Kaki Diabetik) dalam Diabetes Mellitus Tipe 2. Indones J Heal Sci 2016;7(1).
Cahyopeotro A, Sarimin S, Seweng A. Identifikasi Pola Kuman dan Tes Resistensi Antibiotik pada Penderita Ulkus Dekubitus di RS Wahidin Sudirohusodo. 2014;
Izzati UZ. Efektivitas Penyembuhan Luka Bakar Salep Ekstrak Etanol Daun Senggani (Melastoma Malabathricum L.) pada Tikus (Rattus Norvegicus) Jantan Galur Wistar. 2015;
Nurdiana S, Marziana N. Wound Healing Activities of Melastoma malabathricum Leaves Extract in Sprague Dawley Rats. Int J Pharm Sci Rev Res 2013;20(2):20–3.
Chusnie T, Lamb A. Review Antimicrobial Activity of Melastoma malabatricum L. Assam University Journal of Science and Technology. Biol Enviromental Sci 2011;7(1):76–8.
Carolia N, Noventi W. Potensi Ekstrak Daun Sirih Hijau (Piper betle L.) sebagai Alternatif Terapi Acne vulgaris. J Major 2016;5(1):140–5.
Cowan MM. Plant products as Antimicrobial Agents. Clin Microbiol Rev 1999;12(4):564–82.
Shah P, Bhalodia D, Shelat P. Nanoemulsion: a Pharmaceutical Review. Syst Rev Pharm 2010;1(1).
Amrutkar C, Salunkhe K, Chaudhari SR. Review on Self Nanoemulsifiying Drug Delivery System. AJPTR 2014;4:2249–3387.
Mosquera OM, Correa YM, Buitrago DC, Niño J. Antioxidant Activity of Twenty Five Plants from Colombian Biodiversity. Mem Inst Oswaldo Cruz 2007;102(5):631–4.
Phromsopha T, Baimark Y. Diffusion Method for Drug Delivery. Biotechnology 2010;9(1):61–6.
Sari IWA. Analisis Kadar Siprofloksasin dalam Sediaan Tablet dengan Metode Spektroskopi Near-Infrared dan Kemometrik. Artik Ilm Has Penelit Mhs 2013;1–6.
Patel J, Kevin G, Patel A, Raval M, Sheth N. Design and Development of a Self-Nanoemulsifying Drug Delivery System for Telmisartan for Oral Drug Delivery. Int J Pharm Investig 2011;1(2):112.
Date AA, Nagarsenker MS. Design and Evaluation of Self-Nanoemulsifying Drug Delivery Systems (SNEDDS) for Cefpodoxime Proxetil. Int J Pharm 2007;329(1–2):166–72.
Senapati PC, Sahoo SK, Sahu AN. Mixed Surfactant Based (SNEDDS) Self-Nanoemulsifying Drug Delivery System Presenting Efavirenz for Enhancement of Oral Bioavailability. Biomed Pharmacother 2016;80:42–51.
Cappuccino JG, Sherman N. Microbiology : a Laboratory Manual. San Fransisco: 2005.
Davis WW, Stout TR. Disc Plate Method of Microbiological Antibiotic Assay: I. Factors Influencing Variability and Error. Appl Microbiol 1971;22(4):659–65.
Katrin D, Idawati N, Sitorus B. Uji Aktivitas Antibakteri dari Ekstrak Daun Malek (Litsea graciae Vidal) terhadap Bakteri Stapylococcus aureus dan Escherichia coli. J Kim Khatulistiwa 2015;4(1).
Listari Y. Efektivitas Penggunaan Metode Pengujian Antibiotik Isolat Streptomyces dari Rizosfer Familia Poaceae terhadap Escherichia coli. 2009;
Fatisa Y, Endah. Skrining Fitokimia dan Aktivitas Antibakteri Ekstrak Kulit dan Biji Buah Pulasan (Nepehelium mutabile). In: Prosiding Seminar Nasional IAIN Sultan Thaha Saifuddin. Jambi: 2013.
Pratiwi ST. Mikrobiologi Farmasi. Jakarta: Erlangga; 2008.
Sumampouw OJ. Uji Sensitivitas Antibiotik Terhadap Bakteri Escherichia coli Penyebab Diare Balita di Kota Manado. J Pharm Sci 2018;2(1):104–10.
Tjay TH, Rahardja K. Obat-Obat Penting, Khasiat, Penggunaan dan Efek Sampingnya. Edisi 4. 2007.
Setyaningsih D, Nurmilah OY, Windarwati S. Kajian Aktivitas Antioksidan dan Antimikroba Ekstrak Biji, Kulit Buah, Batang dan Daun Tanaman Jarak Pagar (Jatropha curcas L.). J Teknol Pangan 2013;4(2).
Robinson T. Kandungan Organik Tumbuhan Tinggi. 14th ed. Bandung: ITB; 1995.
Akiyama H, Fuji K, Yamasaki O, Iwatsuki T. Antibacterial Action of Several Tannins againts Staphylococcus aureus. J Antimicrob Chemother 2001;48:487–91.
Wattimena JR, Sugiarso NC, Widianto MB, Sukandar EY, Soemardji AA, Setiadi AR. Farmakodinamik dan Terapi Antibiotik. Yogyakarta: Gajah Mada University; 1991.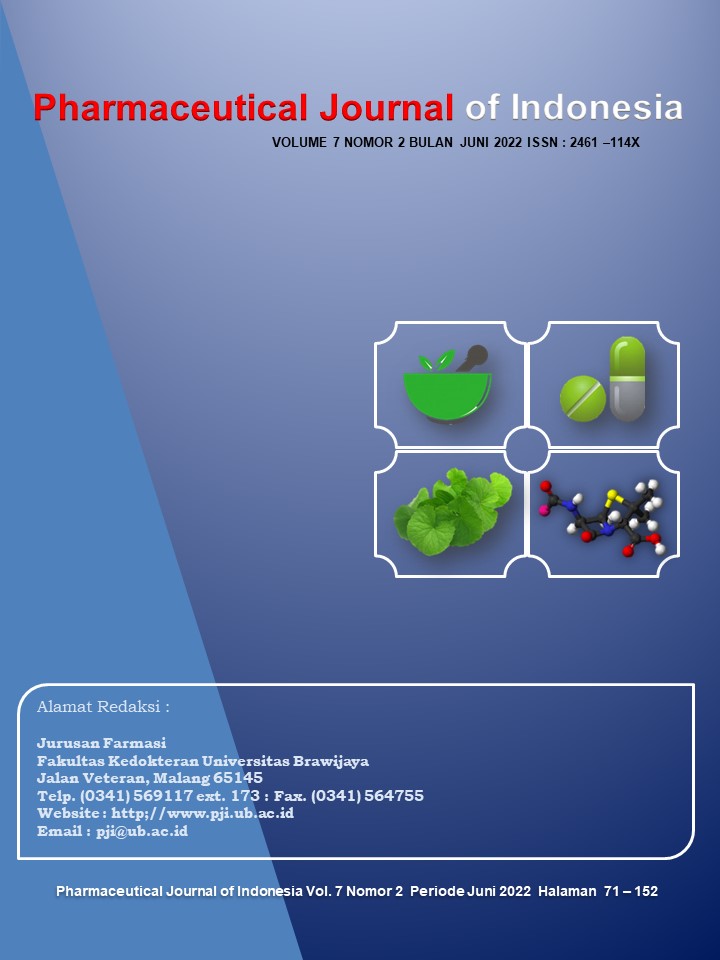 Downloads
License
This work is licensed under a 
Creative Commons Attribution 4.0 International License