Pengaruh Kombinasi Matriks terhadap Karakter Tablet Metformin HCl Lepas Lambat Sistem Floating Effervescent
Keywords:
Metformin HCl, lepas lambat, floating
Abstract
The research aimed to prepare and evaluate of sustained release metformin HCl tablet with floating system. The tablets were prepared by wet granulation using HPMC K4M and chitosan as matrixes with proportions (w/w) 17.78%:4.44%; 14.44%:7.78%; 11.11%:11.11% ;7.78%;14.44%; 4.44%:17.78%. The tablets were evaluated of weight variation, drug content, hardness, friability, and in vitro floating and drug release studies. The dissolution study had been carried out for 6 hours using USP dissolution apparatus II (paddle) in 900 ml HCl pH 3.0 media at 37±0.50C. All tablet formulas showed closed similarity with the requirement physical tablet of United State Pharmacopea (USP) and Farmakope Indonesia reference. The matrixes containing higher HPMC K4M, and lower chitosan showed floating lag time decreased and duration time increased. Meanwhile, tablet disintegration was the lowest. The release test showed that all formulas did not meet the requirements dissolution metformin HCl sustained release tablet. The result of this study is sustained release tablet metformin HCl with matrixes HPMC K4M and chitosan able to float, but it did not form sustained release.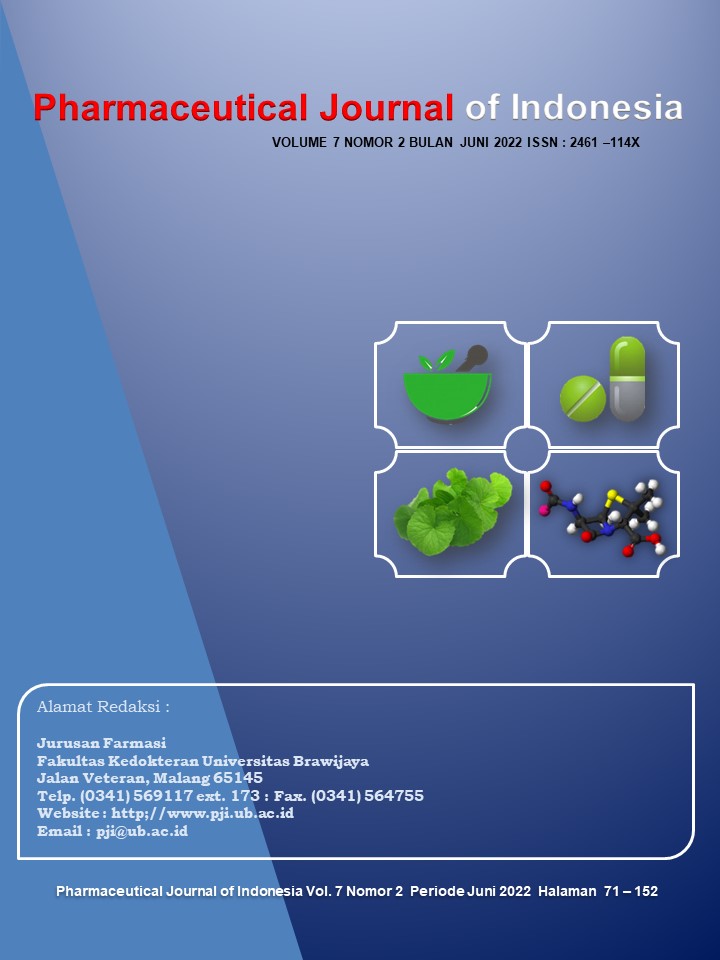 Downloads
License
This work is licensed under a 
Creative Commons Attribution 4.0 International License